Jobber Summit Sale! Save 75% off your first 2 months!
Become the top-rated business in your area
Get 4x more reviews & book more jobs in 2023
90% of consumers read reviews before contacting a business
A strong reputation will help your business rank higher in search results, Google Maps and will lead to more traffic.
84% of people trust online reviews as much as a personal recommendation. It's digital word-of-mouth!
Reviews are a powerful form of social proof that'll act like a magnet for new customers.
Connect NiceJob & Jobber to automate getting reviews from every job
Each time a job closes, your customer will be automatically enrolled for a review request in NiceJob. Save time and bump your chances of getting those stars!
Reach your customers with automated emails and text messages.
Collect reviews where it matters
Win online reviews on Google, Facebook, and other industry-specific review sites.
Manage all your reviews from one dashboard
Easily reply to reviews from one platform and take action on reviews that need your attention.
Analyze your reviews and ratings - see what's performing well and where you could improve.
See which members of your team are performing the best - incentivize your employees to compete for that top spot.
Advertising your reputation



Showcase your reviews on your website
Automatically publish customer stories and reviews on your website.
Add trust widgets to your website
Show off your average ratings on your website from major review sites. Showcase your reviews on your website.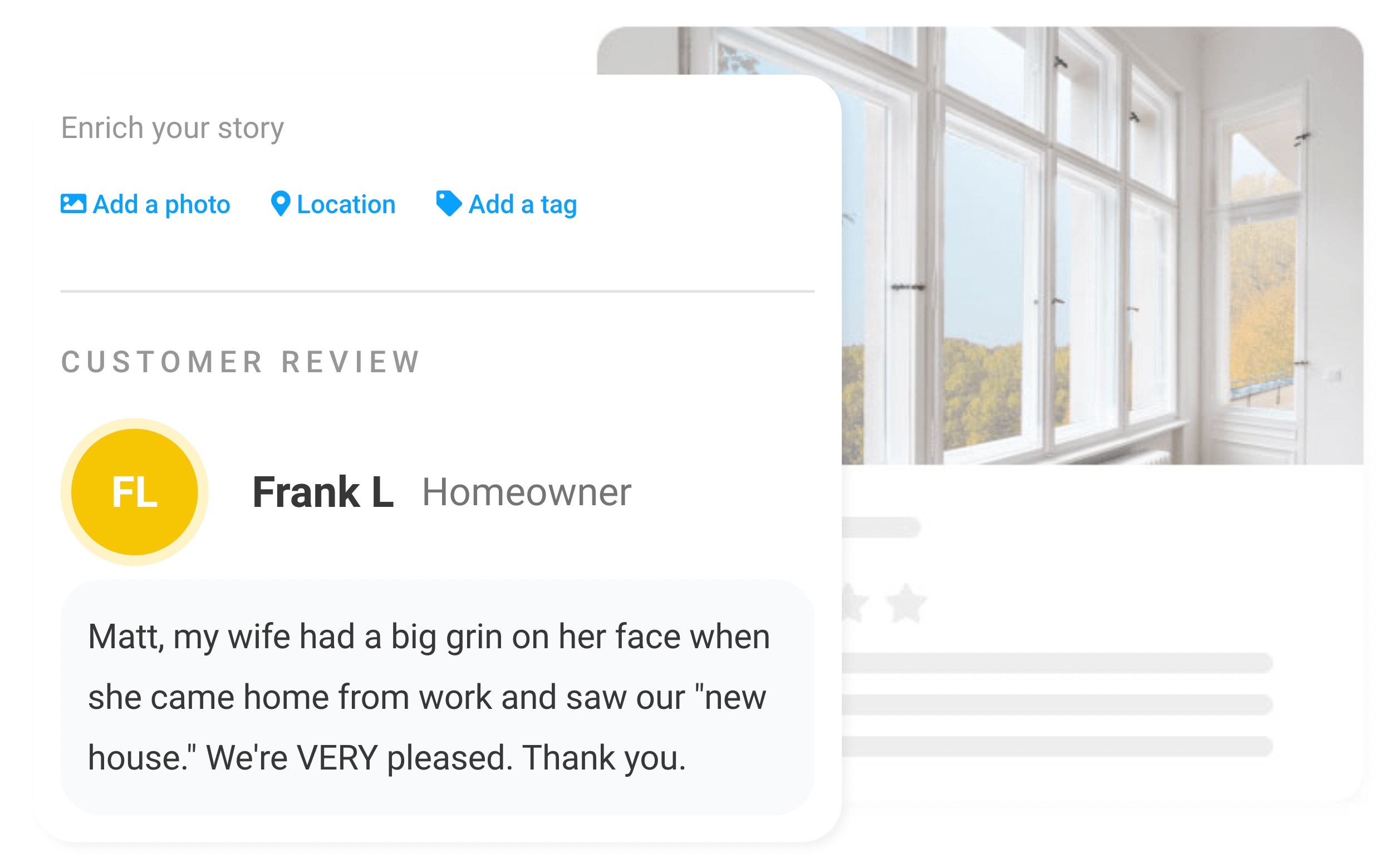 Visually enhanced reviews
Transform your reviews into customer stories.
Enhance reviews with photos, comments, and tags to create more trust, social engagement, and sales.
Promote your reviews across your social media.
Reviews can be shared to Instagram, where review snippets will convert into an image and be shared as a post or a story.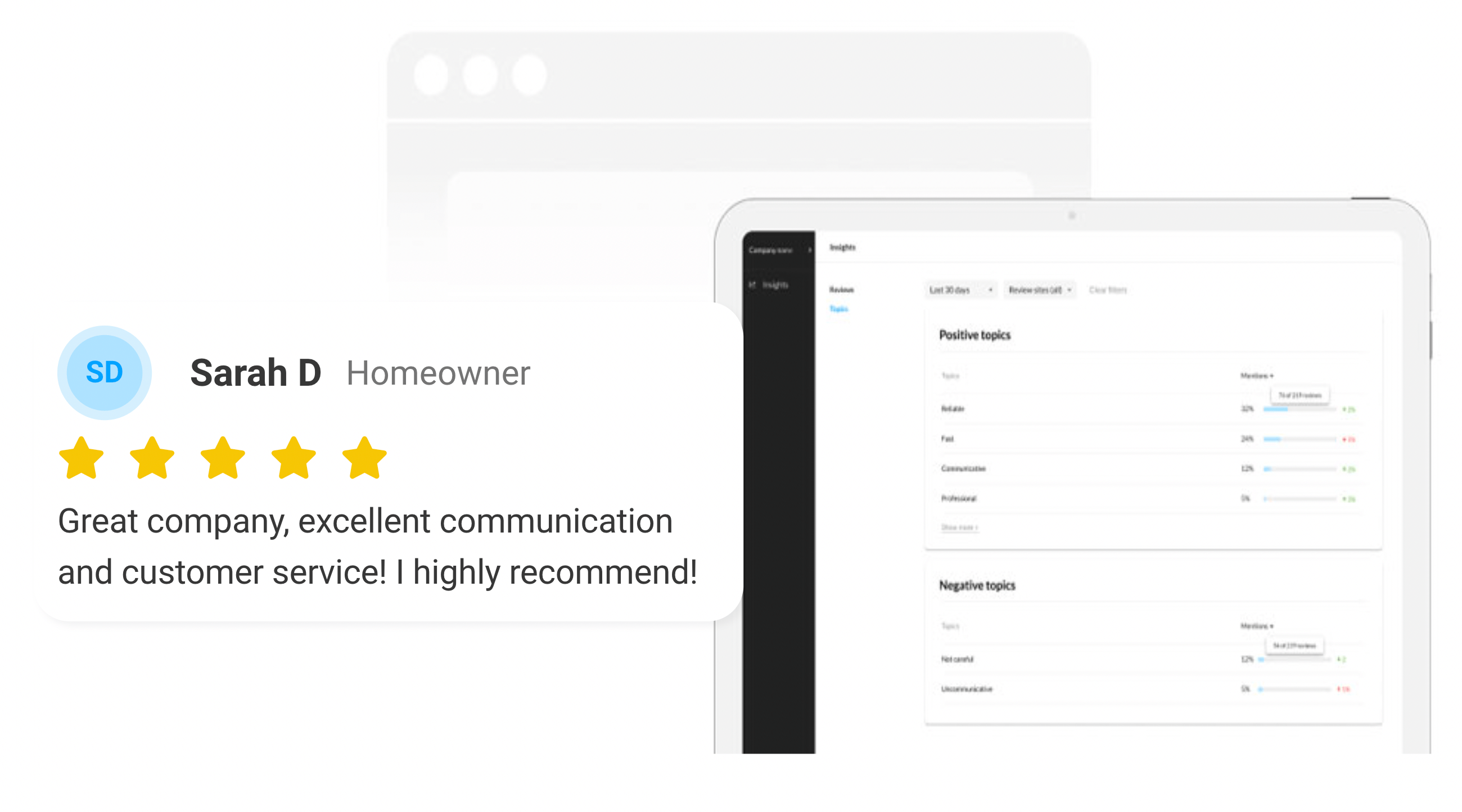 Gain insight as to what customers are saying about your business.
We use machine learning, keyword, and sentiment analysis to automatically detect topics and themes within each review.
Jobber Summit Sale! Save 75% off your first 2 months!
Take advantage of these features.
Try out all these features for free with our 14-day trial and start getting more Google reviews for your business.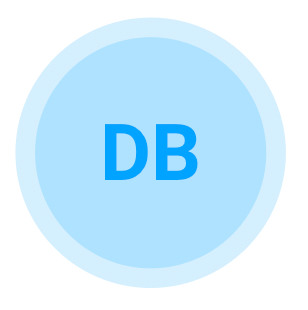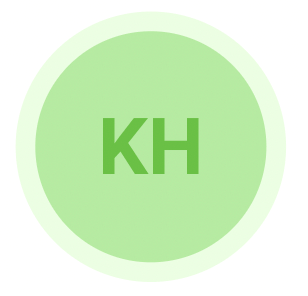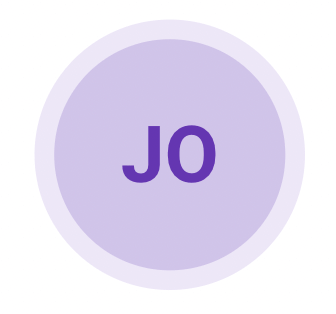 NiceJob has been so great for my business. It allows my customers to leave reviews with ease. The back end system is very simple and can be altered to your needs. It's well worth the money. I would recommend them to anyone.
I love this as a new office assistant. It's very easy to maintain and alerts me when I get a review! Would highly recommend it!
We signed up with NiceJob for just a week so far and are already seeing a big increase in reviews. Also great onboarding experience with Jennifer Smith. Looking forward to seeing where this relationship takes us.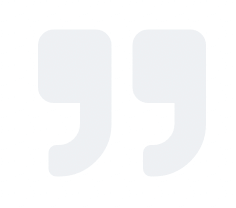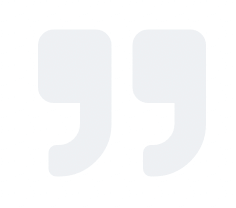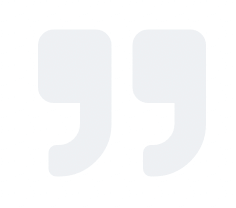 Get the reputation you deserve.
Stay ahead with our reputation marketing resources.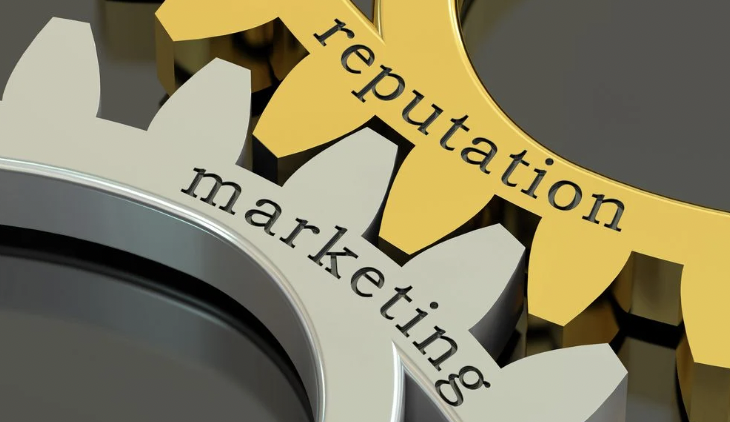 The most powerful way to build your reputation and get more clients